Little Kings Supreme Dream
Palomino AMHA/AMHR ~ 29.75"

Sire: Komokos Little King Supreme
Dam: Wittmaacks Freckles

~*~Supreme Dream is an amazing little stallion with an amazing history!!! We are so honored to have him here at Rafter S Miniatures. HUGE Thank you to Tami Zimmerman, for allowing this legend to come to Utah.~*~



LDS Smooth Operator
~*~2011 National Champion!!~*~
Dun AMHA/AMHR ~ 31.5"

Sire: Alliance Sweet Talking Guy
Dam: Cascade Farms Top Cat's Meow

Smoothie is a 2011 National Champion, 2012 Nationals Top 3 Stallion Under, 2012 Nationals Top 9 Model Stallion, and a 2013 National top ten. We could not be any happier with our boy, and want to thank Dana & Melissa Saxton for bringing this little stallion into our lives.




Wa-Full Unique Black To The Future

Black ASPC/AMHR ~ 37"

Sire: LeeLand Unique
Dam: Taffeta






Desert Realms Against The Odds

Buckskin Dun Pinto AMHA/AMHR ~ 28"

Sire: MMTC Unexpected Ice Storm
Dam: Old Stage Bit Of Vegas In The Buff






Stallions | Mares | Geldings | Foals |
For Sale | Quarter Horses | Show Pictures | Links

Home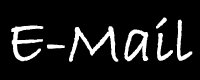 Copyright © 2017
All Rights Reserved: Rafter "S" Miniatures
Site Designed & Maintained by:
RSM Designs